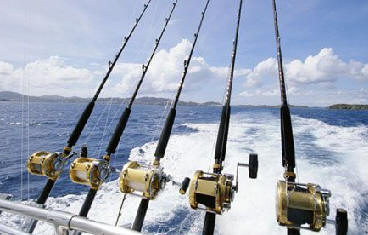 Matriki Beach Huts offers a wide array of activities to make your Cook Islands vacation special.
Quick list of Aitutaki island and lagoon vacation activities.
Matriki Sea Adventures
We'll take you on fabulous snorkeling, fishing, sight seeing adventures.
Click here for complete details and pricing.
Sailing is a great activity of visitors to Aitutaki, Matriki Beach Huts has a few boats for hire, with or without captain. There is a Hobie 16 and a Hobie converted to power, (Not available at this stage due to required maintenance - parts coming from NZ)

Kitesurfing has also become very popular on Aitutaki during the windy season August to October. There are Kitesurfing schools and several ideal areas with shallow open water to learn and surf. Check out Aitutaki Kitesurfing online.
Just check with your hosts on arrival or email ahead to book something.
At Matriki Beach Huts we want your Aitutaki vacation to be something you will cherish for a lifetime.
Snorkeling on the Aitutaki lagoon is a must for your activities list. If you're like me and enjoy this sport the lagoon offers unlimited possibilities. The water is warm all year around and crystal clear.
Matriki Beach Huts has excellent snorkeling directly off the beach in front of our beach huts, in fact there are three coral banks within a few hundred yards of Matriki. Learning to snorkel? You couldn't ask for a more perfect environment then at Matriki Beach Huts. The water is only 5ft deep and there is no current. The splendid array of fish will keep you checking your fish ID chart for days.
Make sure you bring a good mask, snorkel and fins, although we do rent masks, snorkels and fins if you would like to keep your baggage to a minimum. A wet suit is not necessary but I like to wear a shorty wet suit for the added flotation and sun protection. You may charter Matriki's 7 longboat, holds up to seven people plus guide/host and spend a day snorkeling all corners of the lagoon or have a picnic lunch on a dreamy white sand beach.
Click here to read about our snorkeling tours with Matriki Sea Adventures.
Visit our in-depth snorkeling page for more on this great sport.

Scuba diving, Matriki Beach Huts is not set up for scuba activities but we can put you in the hands of safe and very qualified local dive operators, Aitutaki Scuba and Bubbles below, Outside the Aitutaki lagoon there are caves, wrecks, coral formations and a myriad of fish species. Just let us know that you would like to do some diving and Matriki will get it arranged for you.
Visit our in-depth Scuba Diving page for more on this great sport.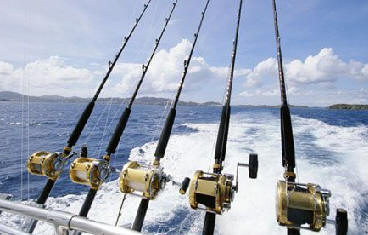 Fishing, Some people like to fly fish the lagoon for the fun and exciting Bone fish (Albula Vulpes). These fish are a true anglers delight, screaming runs and long fights. Others prefer the open water outside the Aitutaki lagoon for pelagics, such as Dorado (mahi mahi), Yellow fin tuna, Wahoo, and bill fish. Fishing inside the lagoon requires a licence which you can buy at The Boatshed. Matriki Beach Huts offers fishing trips outside the lagoon which does not require a licence. Note: We do not allow or promote any killing of the bill fish species!
Click Here to read about our Fishing charters with Matriki Sea Adventures.
Humpback Whale watching in the Cook Islands is another must for the activities list in July to October, also just generally taking in all the beautiful creatures of the Aitutaki Lagoon and surrounding area. There is a good chance of seeing eagle rays, turtles, GT's and much more. Ask about tours at time of bookings or when you get here.
Picnic tours to the Motu's (little islands) on the Aitutaki Lagoon is a great way to just chill out and let the day unfold.You can be dropped off on a little beach all to yourselves, kick back and throw your watch in the bottom of your bag. You may also choose to get a group together and hire the longboat (with captain) and be shown the best spots for these activities.
Rent a kayak and see the Lagoon at your own pace. Kayaking is so peaceful, it lets you get close to the animals and birds without disturbing them, not to mention its a good way to burn a few calories. Or joint the paddling club and explore the lagoon in a vaka, an outrigger canoe.
You can also join the local clubs for their training sessions in a 6 man vaka in preparation for the yearly Vaka eiva races and the Aitutaki motu to motu race that attracts teams from all over the world.
Renting a scooter or bike is fun and a great way to see Aitutaki, meet the locals and see the shops and other sites. But don't do what you see on the picture as the police may fine you.
We have scooters and bicycles for rent on site at Matriki Beach Huts. You really should budget for a scooter or bike rental as you will want to be able to zip here and there to get food supplies and see Aitutaki the way the locals do.
While visiting Aitutaki you will want to see the quaint shops and bars, this is also a good way to meet some locals or other vacation minded people. Matriki Beach Huts does not offer restaurant service but it is only a short walk to some fine eateries.
Dining out...Aitutaki has several delightful options for dining out lagoon side. We list a few here for your consideration.
Tupuna's Restaurant - Ala-carte dining - Open dinner only from Monday to Saturday. Booking a must.

The Boat Shed Bar and Grill has an extensive menu and prices for dinner range from $18 upwards. There are views over the reef to the ocean and even a chance to see passing whales in season. More.

Island buffet feast and dance show- in the price range of NZ$65 per person are available at Are Tamanu not far from Matriki Beach Huts, at Paradise Cove, sometimes Puffy's and at Aitutaki Village. Otherwise it's at the Pacific resort on Friday nights at $95.

Samade now known as Aitutaki Village has a 3 course meal and dance show on Tuesday nights at their Blue Lagoon restaurant. Open all day 7 days per week for good meals in a beachfront setting with views over the lagoon.


For a good coffee with cake there is Tuauno's Garden Café about 100m north of Matriki Beach Huts, walk through the garden with Sonja cutting fresh herbs as needed and picking fruit and veggies, all organic, it's as much an island history lesson as it is shopping.

For those after a good cappuccino – you have to drive back to Aitutaki airport – the little airport café does real nice ones - or head to one of the big resorts.

The Aitutaki Lagoon Resort serves nice meals in a great setting with views over the big lagoon.


Koru Cafe is a great spot for breakfast and lunch. They also deliver meals to your huts and sell BBQ and Picnic baskets.

For those who don't want to go far - Are Tamanu next door have a restaurant open all day - their island night on Thursdays is famous for their fire dancing show.

Paradise Cove has the Coconut Shack right on the beach a short walk north of Matriki Beach Huts, where they also have their island feast and show.


The Pacific Resort is a 15 minute walk down the beach has a reastaurant and beach bar with happy hour.

There are several takeaway and eat-in fish and chip or burger places along the road from the airport into town for those who want a quick cheap meal, not to forget the Aitutaki Game Fishing Club.




Important list of things to bring.
This list is for things that it would be wise to have, it does not include regular everyday stuff.
1. Sun screen, a water proof type would be good for snorkeling.
2. One good wind breaker, does not need to be insulated.
3. One pair long pants, light as possible, (wind breaker style).
4. Personal flashlight, with spare batteries, and wrist tether, (waterproof is best).
5. Waterproof watch and or alarm clock.
6. 1-3 pairs shorts.
7. 1-2 pairs long pants.
8. Bathing suits.
9. 3 - lightweight shirts, or sun shirts also good for snorkeling.
10. Lightweight long sleeve shirts (for sun & bug protection.) also good for snorkeling.
11. Shoes, 1 water sandals, or wetsuit booties, light pair runners.
12. Sunglasses, polarized is great for around the ocean, a good lanyard (neck strap)
cheap pair of extra sun glasses is a good idea.
13. Extra prescription glasses if you wear them.
14. hats (with chin straps).
15. Bug repellent, 15% deet is great, anymore % deet is not necessary.
16. Power converter for 220v down to 115v if coming from North America.
17. Any prescription drugs, ( they must be in their prescription container)
Its not recommended to try and bring in any drugs with codeine in them.
19. Feminine napkins and the like.
Link Exchange click here.
Matriki Beach Huts
P.O. Box 32, Aitutaki, Cook Islands
Phone/Fax (+682) 31564
Website: www.matrikibeachhuts.com
Email: matriki@aitutaki.net.ck
Aitutaki Activities, Matriki beach huts, Cook Islands, Aitutaki, vacation.
Webmaster: matthiasasc@gmail.com
What, Where, When on Aitutaki Sport fishing Aitutaki
Matriki home Aitutaki accommodations Aitutaki rates Aitutaki facts Aitutaki Activities Aitutaki newsletter
Aitutaki photos Contact Aitutaki map Aitutaki links Snorkeling Aitutaki Scuba Diving Aitutaki Meet Your Hosts